10-07-23
The Internet of Things (IoT): a technology that has the power to reshape the world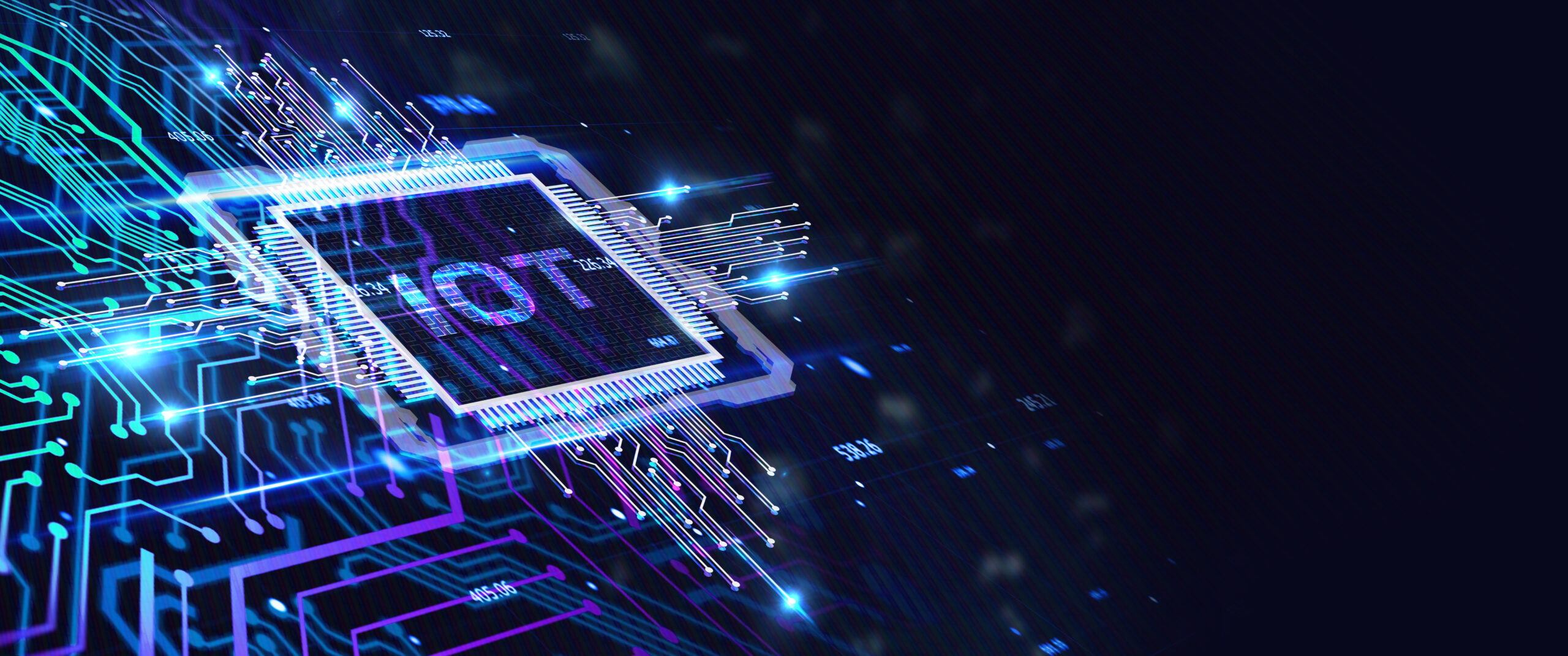 The Internet of Things, or IoT, has had such a positive impact on our daily lives in recent years that even non-technologically inclined people have begun to believe in the convenience, comfort, and crucial insights it provides.
The Internet of Things (IoT) is a digital technology revolution that is even more significant than the Industrial Revolution. The Internet of Things is one of the most visible effects of the Fourth Industrial Revolution, which is still in its infancy.
Why IoT is one of the hot topics in Today's Industry?
The reality is that the Internet of Things is growing more essential in both industrial and daily applications. It is enhancing our lives in a multitude of ways and will undoubtedly continue to do so in the future. It's not just about addressing problems we're aware of; it's also about solving difficulties we weren't aware of until the solution appeared out of nowhere.
IoT not only helps us work smarter, live significantly more intelligent, and achieve complete control over our lives, but it also contributes to our overall well-being.
IoT is a significant technology in business and industry since it allows organisations to peek into the inner workings of their systems in real time, in addition to our smart home devices. From the manufacturing floor to the customer's door, IoT provides insights into everything from equipment performance to supply chain and logistical operations.
Companies may use the Internet of Things to automate tasks and save money on manpower. By cutting the cost of making and shipping things and enhancing consumer transparency, it also reduces waste and improves service delivery.
Many people discuss about Digital Twinning and the insight and improvements it can bring. But what is many times not mentioned is that Digital Twin or Digital Twinning won't exist unless the company has a scalable, secure, and flexible (agile) network infrastructure with a solid IoT platform in place. Beyond manufacturing, digital twin technology has merged the realms of Internet of Things, artificial intelligence, and data analytics. Data scientists and IT professionals can employ digital twins to run simulations before actual devices are manufactured and deployed. Digital twins can also use real-time IoT data to boost performance using AI and data analytics.
What are the main requirements before implementing IoT?
Enterprises confront numerous hurdles in enjoying the benefits of IoT, including integrating IoT infrastructure with existing systems, comprehending novel data formats and communication protocols, and applying new technologies across the IoT continuum. To overcome these obstacles, extensive planning, subject knowledge, and rigorous implementation are required. Below are some important requirements for processes and practices that organisations should consider making IoT initiatives a success:
Cloud Computing: Cloud computing transforms unstructured and structured data into real-time information by storing and processing it in the cloud.
Access: Another requirement of the IoT is its accessibility from anywhere and at any time.
Security: Because secret and sensitive information is transmitted among enterprises, security is a crucial aspect that forms a component of IoT needs.
User Experience (UX): The more seamless the User Experience (UX) is, the more IoT systems are used.
Smart Devices: Smart devices are everyday objects that have been enhanced with modern computing, such as artificial intelligence and machine learning, and networked to form the internet of things (IoT).
Smart devices, enabled by the hyper-connected Internet of Things (IoT), are becoming increasingly common and pervasive in our lives, and this trend is only expected to accelerate. Smart devices are the fundamental components, or starting point, from which all connected things can be created.
M2M: M2M is critical for the Internet of Things. IoT was built on the foundations laid down by M2M solutions, and it must be noted that it has continued to improve on them since its inception as one of the most important sources of innovation in the lives of individuals, businesses, and entire communities.
Financial Services: Managing assets through cloud-based services makes IoT systems easier to operate and maintain.
Big Data analytics: Analysing large amounts of data yields intelligent information, which is perfect for industrial uses.
Every IoT implementation will be unique, depending on the needs of each company, the intended outcomes, the level of IoT and data expertise, and the maturity of the technical infrastructure. These considerations, in any case, are critical to achieving a successful IoT implementation with least expense and delay.
Who can benefit from IoT and how?
The Internet of Things (IoT) allows electrical gadgets and sensors to communicate with each other over the internet with the purpose to make our lives, work easier. Smart devices and the internet are used by IoT to bring new solutions to a variety of challenges and issues in business, government, and public/private enterprises around the world. IoT is becoming an increasingly significant part of our lives, and it can be felt all around us. IoT is a technology that brings together a wide range of smart systems, frameworks, intelligent devices, and sensors.
Individuals are the first to profit from the Internet of Things, which is a benefit for organisations with employees in areas like these. According to one study, large-scale IoT adoption contributed to increased employee engagement, resulting in:
Productivity gains
Transparency and overview of the processes and products
Faster decision making
Job satisfaction
Reducing human error
As a result of enhanced performance, customer service has improved
Enhanced IoT analytics can help businesses increase efficiency and productivity while cutting costs. It also includes some future benefits like sustainability, error free manufacturing, control in quality on process and product scale, intelligent decision making. The Internet of Things is creating new business opportunities by innovating and modifying traditional firm operating paradigms. The Internet of Things makes it feasible to track client behaviours for maximum impact, which is crucial for increased revenue. Businesses should protect data travelling to and from IoT devices for optimum security and to avoid service outages.
Internet of Things (IoT) solutions are expected to have a tremendous market opportunity, according to industry analysts. The only thing bigger than the opportunity is the IoT hype. While IoT is founded on cutting-edge technologies, the true innovation in IoT is that it allows enterprises to become intelligent, flexible, and adaptable, which opens space for new business opportunities and trends.
Which are the must have competencies when working with IoT?
Such rapid IoT adoption will necessitate the hiring of IoT developers with the necessary skillsets to provide these devices with working software. The following are the six skills that IT technologists should develop:
IoT driven, embedded hardware and software development,
Network architecture knowledge,
Business intelligence,
Data security,
Cloud and edge computing,
Data analytics,
Application design and development,
Conclusion
As we can observe, the Internet of Things is a complex world full of complexities and threats, but it may also provide you with inconceivable benefits.
Always remember that if you dive in without the necessary abilities, it is much easier to botch the implementation than it is to implement it correctly. Every phase of the project presents new hurdles, from identifying the problem to complete execution and ongoing investments, and each one must be identified, acknowledged, and overcome. IoT represents a huge shift in the way we do things, from minor daily routines to large-scale production, and it can provide you a competitive advantage like you've never had before.